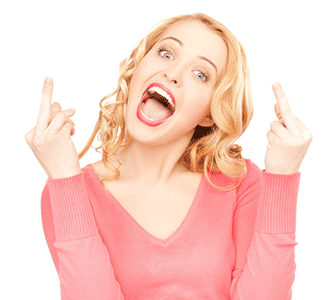 Show your Enemies your Disdain!
Let them know, what you think of them, send them a lovely gift:
A Pile of Shit !
One thing is clear: Your mind will not be at peace, until you have taken revenge and justice be done.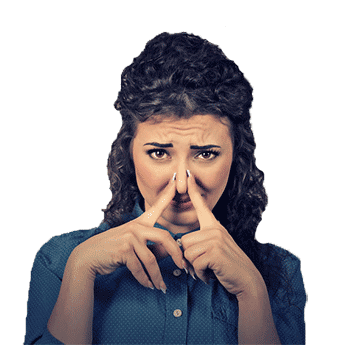 Candidates are Abundant - Anywhere, Anyone
Picture yourself all these pests who get on your wick: Unfaithful ex-partners, scheming work mates, noisy neighbours, stupid classmates, unfair teachers and superiors, mobbing colleagues, tricky business partners, incompetent politicians ... and sometimes even your friends, who disappointed or deceived you. So send shit. What could be more rewarding than picturing the horrified faces of the recipients, when they get your surprise?
More ...
Are there even friends or family members who overreached you or wronged you?
So what about sending a stinking surprise, real reeking horse shit? There is nothing more relieving than picturing your enemy´s reaction on opening your charming gift. So send shit!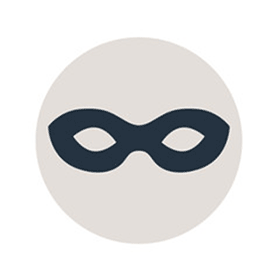 Privacy and Anonymity
So better make sure to take your revenge discreetly and to stay anonymous. Our service guarantees that there are no traces whatsoever. The only sticker on the package is the delivery address and eventually a customs slip. That´s all. It might have been sent by anyone. You may pay through Paypal or a transfer to our account.
Should you not want any traces on your account either, you may ask a friend - preferably unknown to the victim - to help out, so that your account remains clean. Don´t let your wrath and frustration carry you away to imprudent and hasty action. You may meet your Waterloo. Planning and reasonable conduct are better. So trust our service, which guarantees absolute discretion. Send Shit.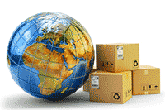 1. Delivery Address
All shipments will be sent within two working days after reception of payment. You may also indicate shipment dates which are further ahead, as some birthday for example.
Delay: Europe 3-4 days, world about 5-6.

More ...
Fixed Delivery Date
We cannot guarantee a fixed delivery date, though, as we have no influence on it. So you´ve got to consider this, when fixing a shipment date.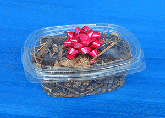 2. Punchy or Friendly?
The most popular version of our shit gift comes in a clearbox, a real eye-catcher, jumping right out of the box to the attention of your enemy, so to say. A nice idea, which will soothe your mind.
Or would you prefer something ...
Really Beautiful?
Nice Wrapping?
If you want to your present to look really classy, no problem. Pick the tin with the gold ribbon. This may also be sent in a beautiful gift cardboard box.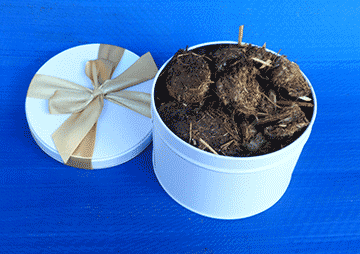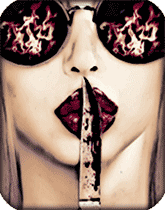 3. Greetings & Curses
Send some brief felicitations to relieve your soul (optional), which may accompany your gift. All prayers, spells & maledictions accepted.
More ...
Relieve your Soul
Write a short message, unburden your mind, breathe a sigh of relief, a message which will be stuck on your present.
Consider that the recipient may identify you because of this and think twice, if this may cause a problem.
Try and abstain from hateful comments, even if it´s hard. Irony is a better, more effective and rewarding solution, ...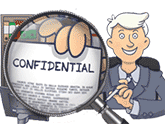 4. Payment
We offer payment through Paypal or a transfer to our account. We ask for the usual billing data, but only you and the angels know, if they are true.
More ...
Account
If you do not want any trace of money transfer on your Paypal or current account, please just ask a friend to do the transaction for you. The friend, unknown to the recipient, can by no means be associated to you. This is the easiest solution.
We also accept cash, US$ or GBP in whole banknotes, but let us agree on this before. Also see the imprint below.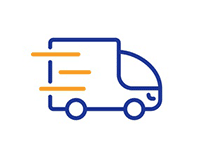 Delivery, Costs & Tracking
We dispatch worldwide. All orders will be shipped within two days after reception of payment. Most of the time the very same day. You may fix dates in the future (birthdays e.g.), but we have no influence on the actual delivery date.
Costs: Shipping flatrate on top of all prices is 4 €, about 4,60 $ or 4,50 £.
Proof of delivery:
A tracking number will allow you to trace the shit gift on its way to the lucky devil. Shipping can then be traced back to the sender - us - but not to you, the customer. Whoever wants to be absolutely sure to remain anonymous, should order without tracking. If in doubt of good reception, just give your enemy a phone call ...